Primary 5 Code For Fun
Every Year, our Primary 5 students will have the opportunities to participate in IMDA's Code For Fun Enrichment Programme. Through this programme, students learn computational thinking and coding concepts through engagaing hands-on experiences, robotic kits and/or microcontrollers.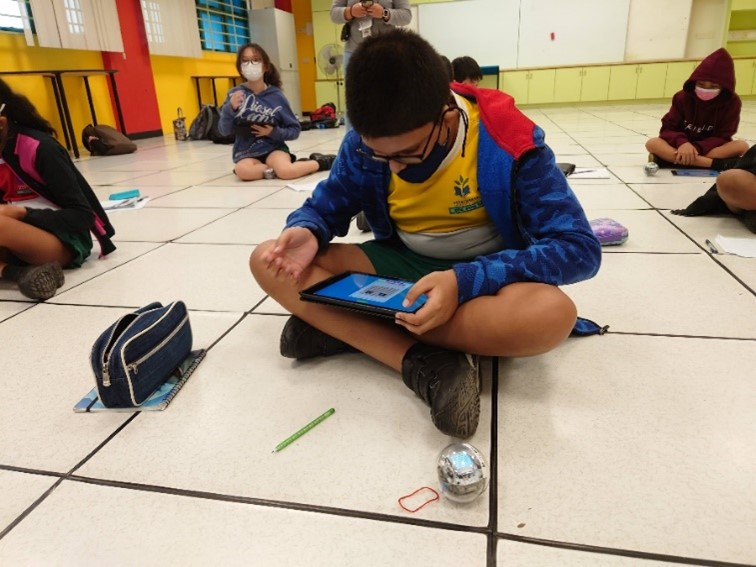 Students gain an understanding of how specific code functions while learning fundamental coding ideas in a visual programming language. It also helps to develop logical thinking and problem-solving skills by breaking down problems into bite-size. Students will then later transfer the codes to the hardware, a Sphero robot, to observe how their codes work in practice. Such a learning experience is created in line with Singapore's Smart Nation initiative, which is transforming Singapore through technology.