English
Teaching and learning of English language in Farrer Park focus on creating authentic learning experiences for every child. Since 2012, drama pedagogy (process drama) has been infused into the teaching of English language at primary 1 to 3. During process drama lessons, students and teachers create fictional characters and settings. Through this, they take on different personalities. They step into the shoes of others. They work through real-world moral dilemmas and issues, such as bullying, forgiveness and reconciliation.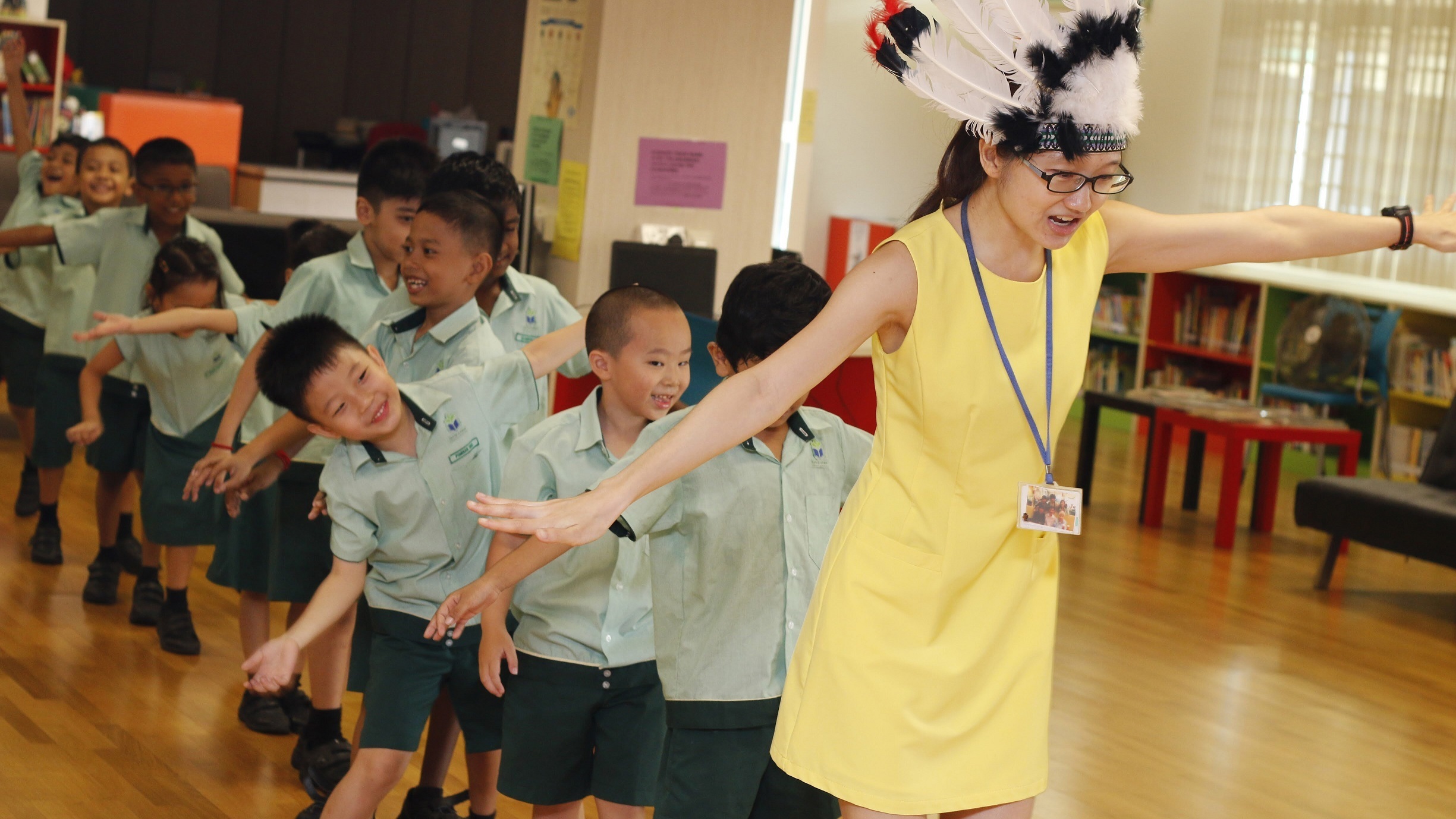 Students taking on the role of villagers as they travel to a village in the story, with the Village Chief.
Students love it when they get to interact with the teacher, who is in role, as a character from the story. Students learn to empathise with others, acquire new vocabulary and express themselves confidently.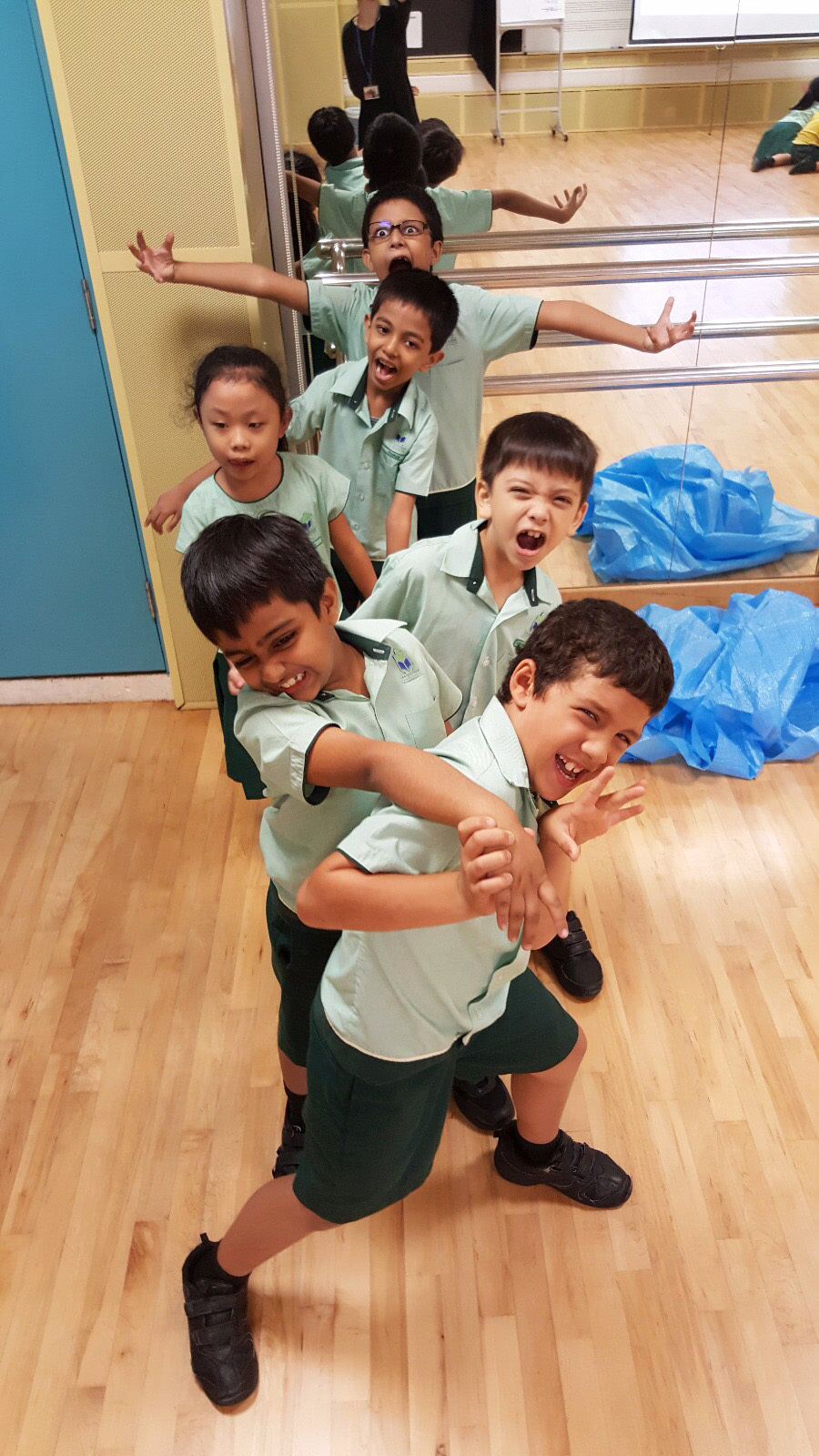 Students working together to create an image of a "nightmare" during a process drama lesson.
At Farrer Park, we believe in cultivating a love for reading. The school has embarked on an extensive reading programme, Read Every Day (RED). Students are given time in class to read for leisure.
To allow our Farrereans to be more informed of current affairs, the upper primary students will be receiving a newspaper monthly to read and find out about news in and outside of Singapore. Students will be reading the newspaper in class and teachers will select some interesting articles for discussion.