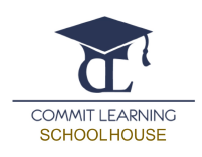 About Us
Commit Learning Schoolhouse (CLS) is a brand under Commit Learning Group, a leading provider of quality student care and preschool care services. For over 10 years, we have been the upcoming national provider of student care services. Currently, we are serving you at over 19 School-Based Student Care Centres and 3 Community-Based Student Care Centres. At CLS, we provide a comfortable, creative, conducive and structured after school care environment to cater to the developmental needs of our students. In our Student Care Centre (SCC), our students enjoy fun, interactive and engaging learning experiences and are empowered to approach learning in a more meaningful and holistic way.
Developing Confident Leaders
Our students are at the centre of everything we do and their well-being matter to us. We want to equip our students with the right character development values, skills and attitudes that help them solve problems, think big and seek excellence.
Embark On A Journey With A Unique SCC Experience
When your child is excited about learning, there is a motivation to achieve. Each week, our curriculum specialists create fresh, engaging and captivating lesson materials with global themes to inspire our students to learn, to ask and to have fun in the SCC.
Passionate Coaches That Make A Difference
Our SCC coaches motivate and nurture every student to achieve their best and to build the right attitudes to ingrain a love for learning. We hire coaches with the right passion and heart, and equip them to create amazing classroom experiences for their students
We are committed to bringing out the best in every student
Contact Operating Hours
Mondays to Fridays: 10:00am - 7:00pm
School Holidays: 7:30am - 7:00pm
Contact Details:
Email: admission_cls_fpps@commitlearning.com.sg
Contact: +65 8933 0683 (Call/Whatsapp)