Resetting the SLS Password
How to self reset SLS Password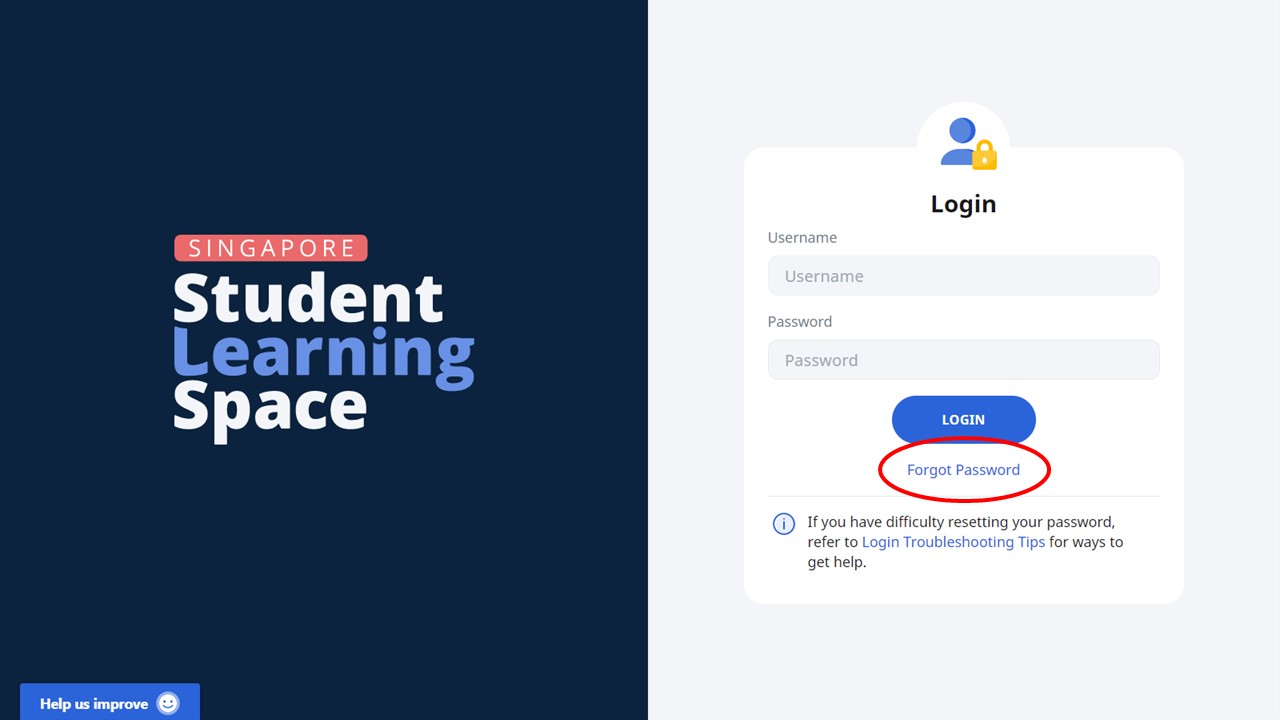 Click on the Forget Password at the log in page of Student Learning Space.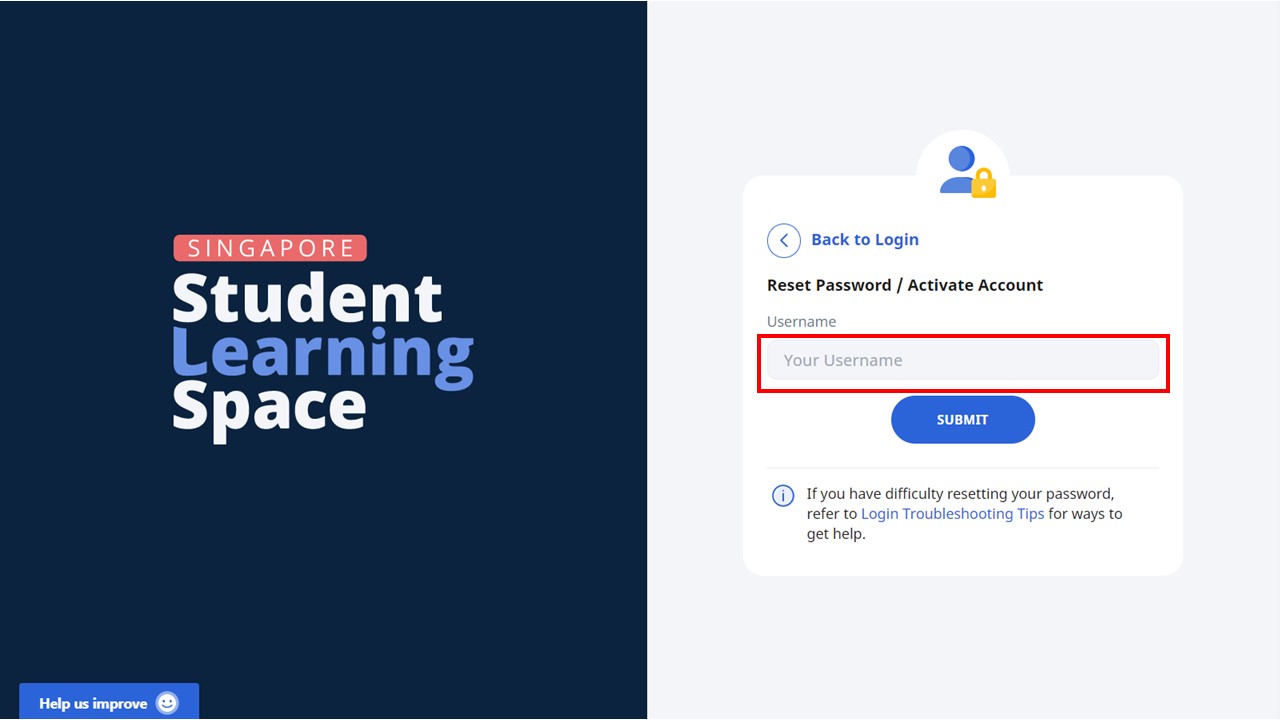 Enter your username and click submit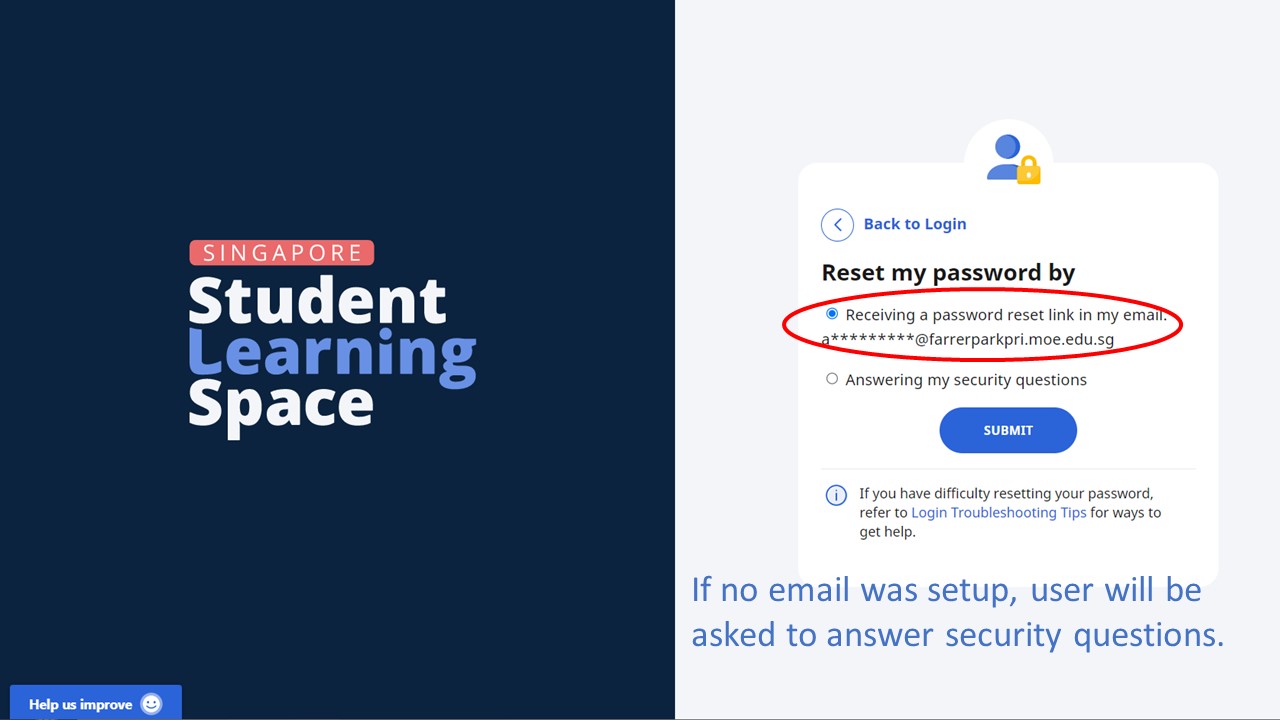 Choose the option to received reset link through email.

If you did not setup your email for password reset or you have no access to your email, choose the next option to reset password by answering security questions.
For FAQ and other information regarding logging in, you can also refer to the link below.
Student Learning Space Login Troubleshooting page.
If you require further assistance, you may refer to the information below.
A)    Contact school using online form –> Online Helpdesk
Help through online form is available on Weekday 8.00am to 3.00pm
Online form is not available during School Holiday, Public Holiday and weekends. Please contact SLS helpdesk for help.